Amenities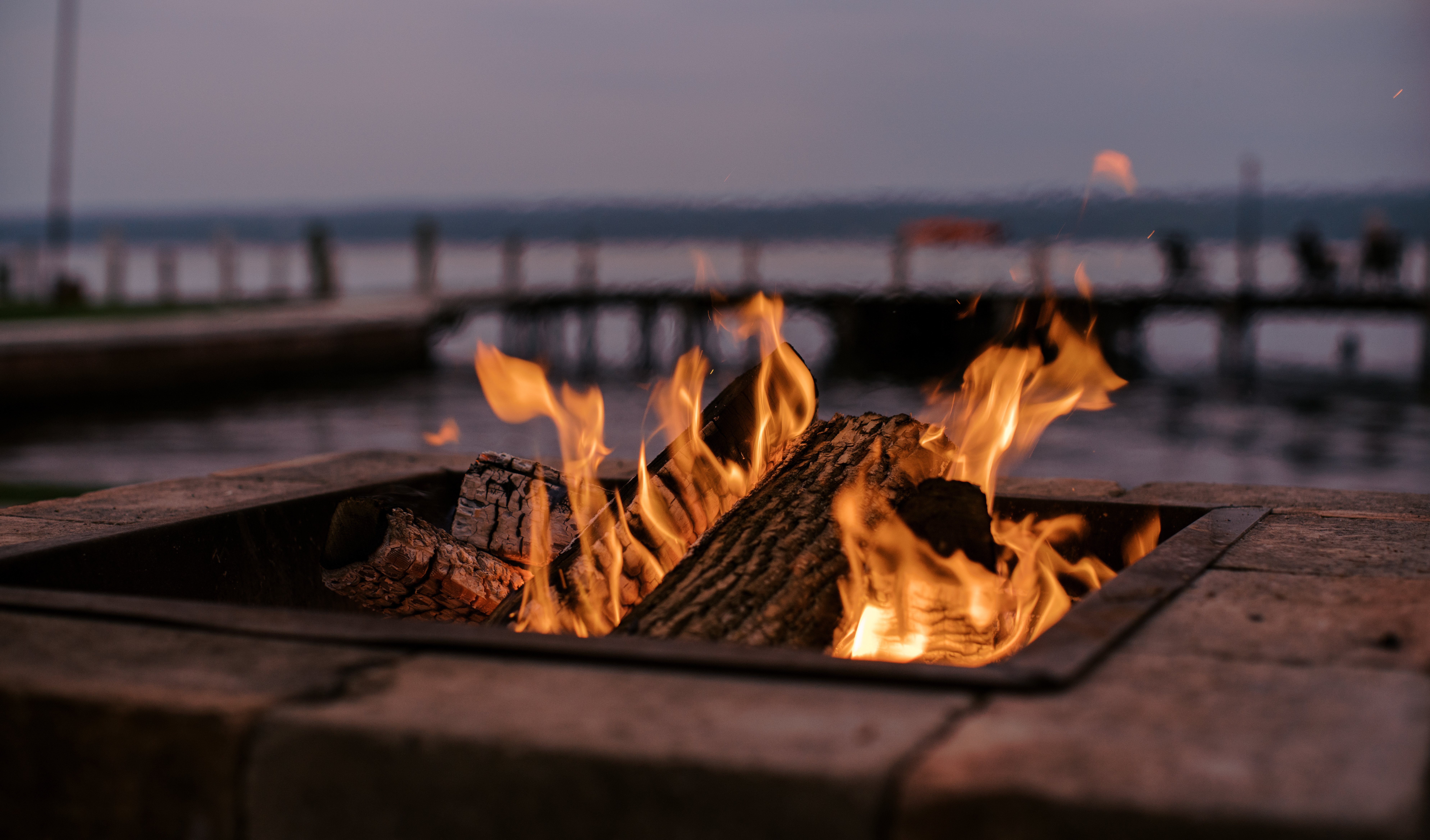 Fire Pit
One of our most popular amenities are our fire pits. We have one lakefront and one out by our yurts. We provide the wood and light the fire, while you sit back and relax enjoying the beautiful lake sunset. Our fire pits are a wonderful place to sip wine, make new friends and enjoy the evening.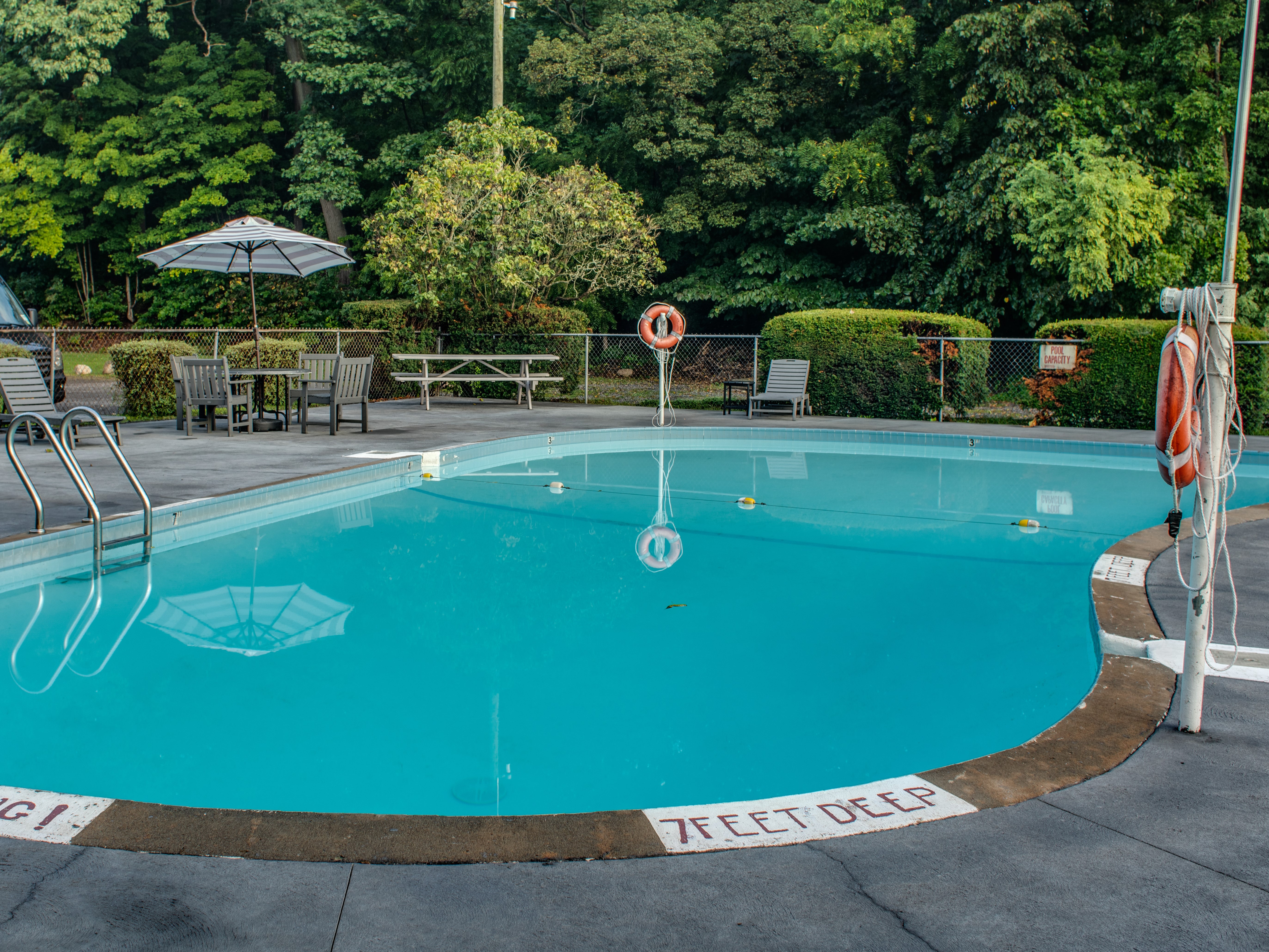 Pool
Yes, we have a full-size pool! Take a dip to cool off, or lounge pool side and work on your tan. The pool area is enclosed and located behind the hotel in a private, peaceful area surrounded by trees.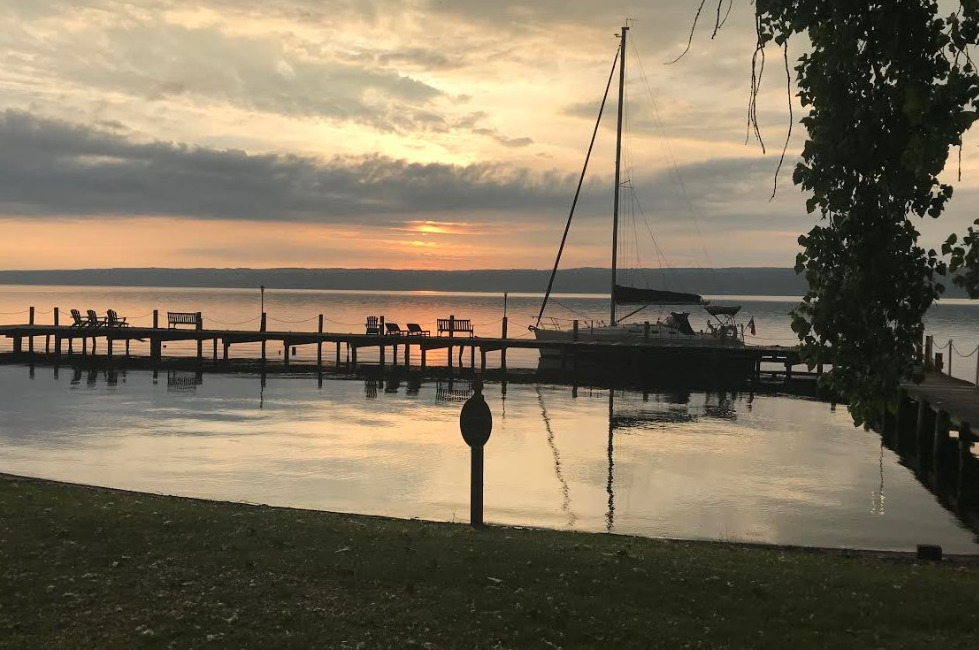 Dock on Seneca Lake
We have 300 feet of lakefront property with an incomparable view of Seneca Lake. Our dock is free for guests to use and many people come to the restaurant and bar by boat and tie off for the evening. It is the perfect place to sit and enjoy the sights and sounds of the lake. There is nothing quite so nice as a hot, fresh, cup of coffee enjoyed on our dock while watching the sunrise.
Electric Vehicle Charging Station
Electric car charging station.
Outdoor Seating & Patio
We have more outdoor seating than the Buffalo Bills football stadium. OK. Maybe not quite that much. But we have a lot. Our bar has a patio and below that we have an outdoor dinning area. We also have seating around the two fire pits, rocking chairs in front of each room, two picnic tables by the lake, and seating on the dock. We have made a point to have a lot of outdoor seating because that's why you're here!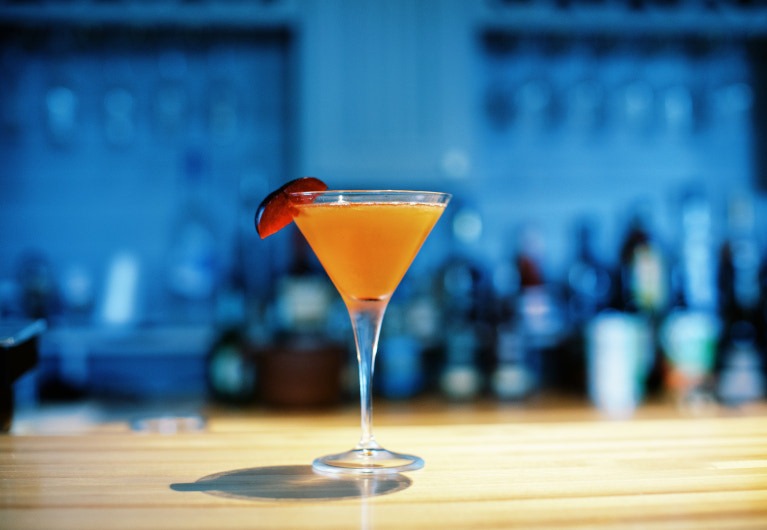 Bar with Local Wine & Spirits
With over 50+ local Finger Lakes wines in our cellar, the hotel is a great spot to do a little research before your winery tour. The hotel bar stocked with locally distilled spirits as well. We also have an amazing patio with the best view on the lake!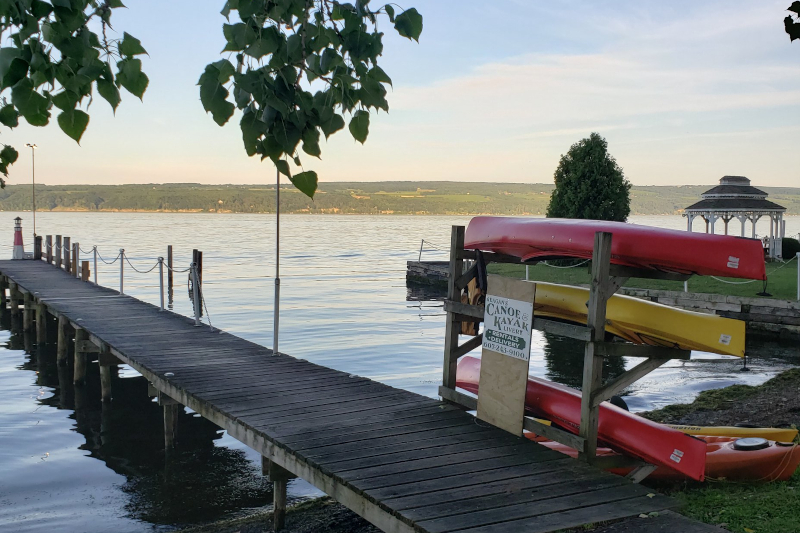 Outdoor Activities
There are plenty of activities to do here in the Finger Lakes and at our Seneca Lake waterfront resort. From enjoying the simplest pleasures of relaxing on the dock while watching the most beautiful sunsets and sunrises, to enjoying our pool, renting a kayak, fishing, wine touring or sitting by one of our campfires. We also host a variety of public events throughout the season. Come to think of it, we do not have space to list everything.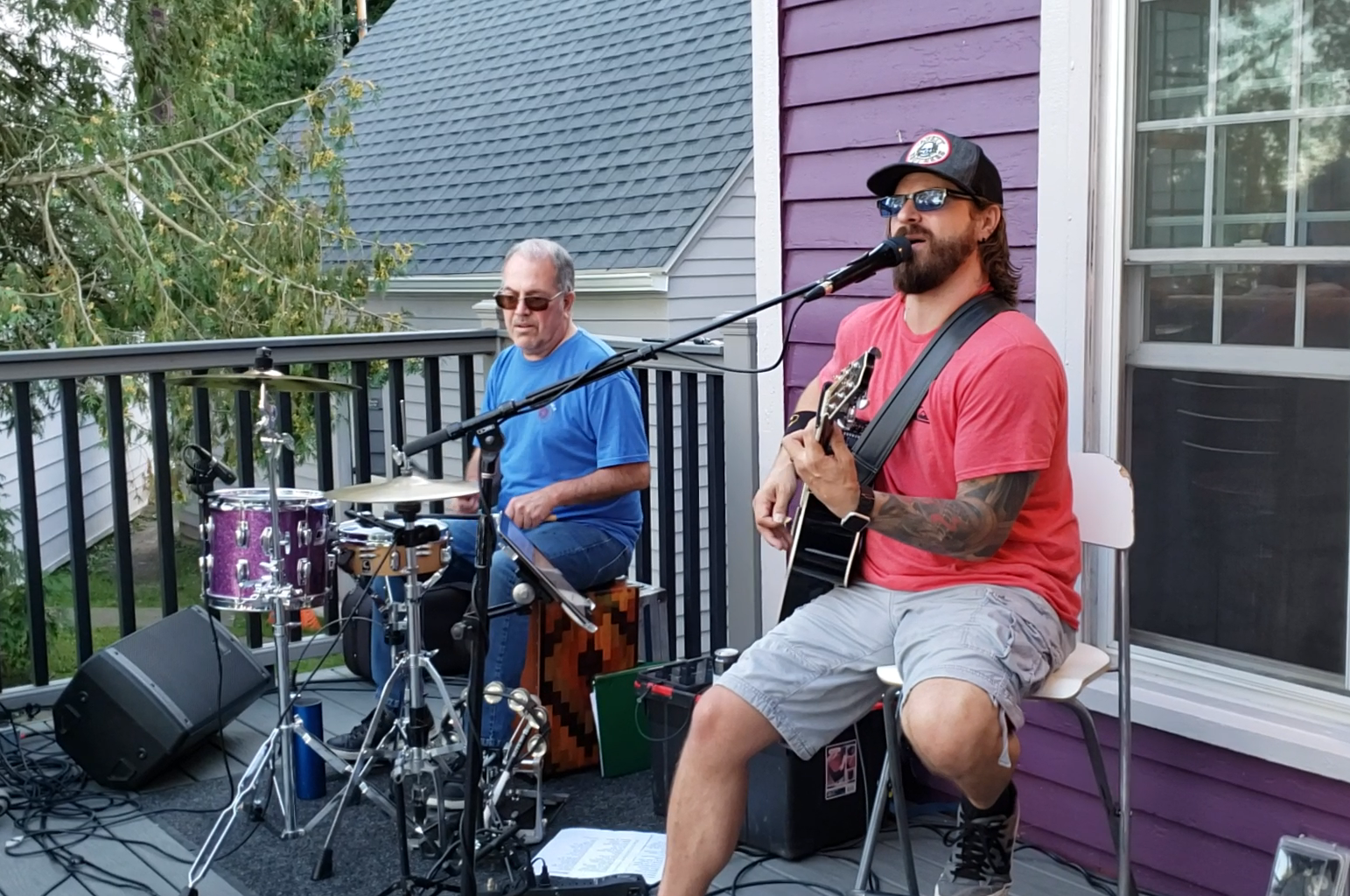 Event Calendar
Be sure to check our event calendar for the most up-to-date event information. Live music! Events include Murder Mystery Dinners, hosting local events, wine tastings, and more. Our event calendar is full of free events for both guests and locals. We update it frequently so be sure to check often.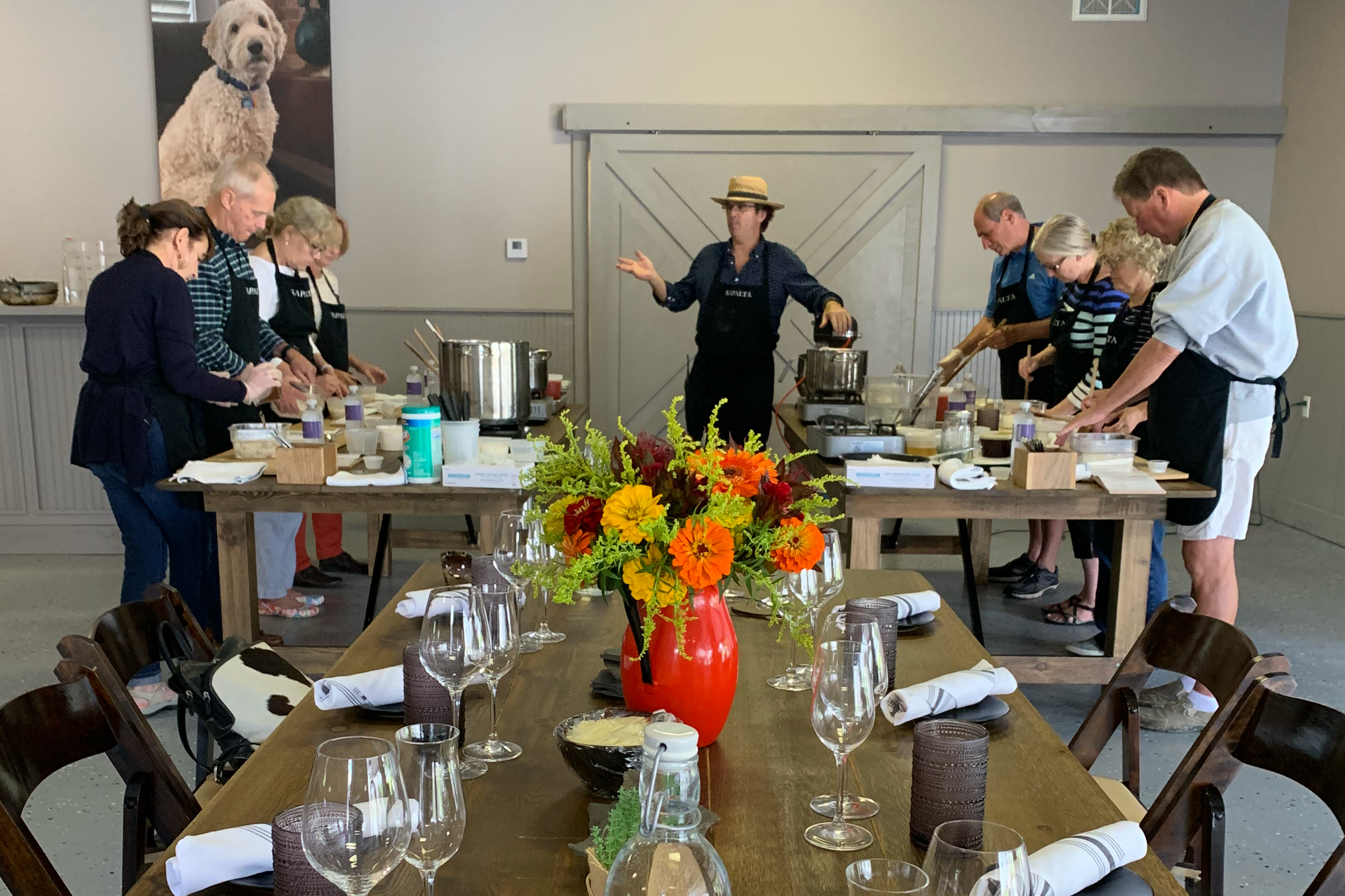 Event Space
We have a few event spaces, the most popular being The Winson, named after an owner's golden doodle. We also have an events pavilion and an event tent that is 20 feet square, all of which can be used for guest get-togethers and other activities. The hotel patio is also a great place to get together with friends. To schedule an event, fill out the form on our Plan Your Event page or email Natalie.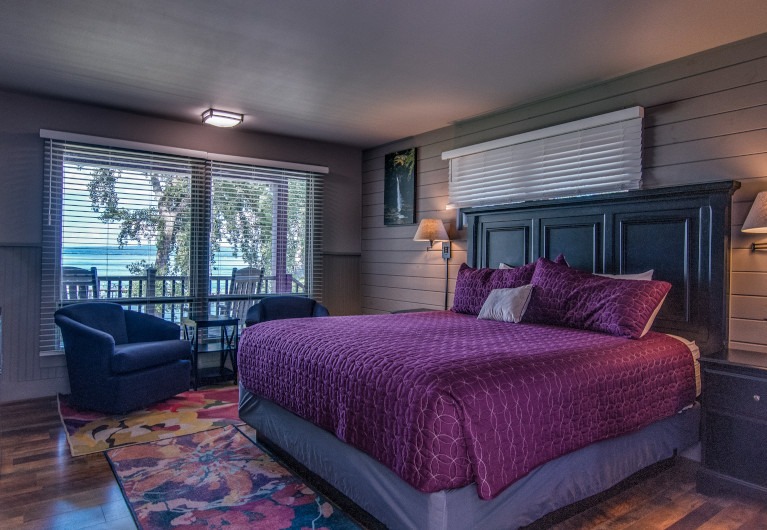 Room Amenities
All the rooms have been recently renovated and include the following amenities:
Views of Seneca Lake (Mostly Unobstructed)
Patio or Balcony
Small Refrigerator
King, Queen or two Full-Sized Bed(s)
Air Conditioning
Flatscreen Television with Cable
Free WiFi and USB Charger
Modernized Bathroom with Shower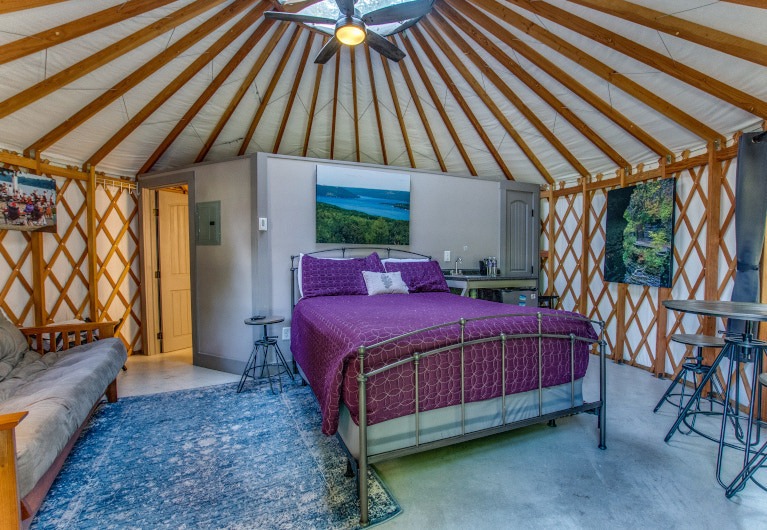 Yurt Amenities
Our yurts have been featured on Forbes as one of the best. They include the following amenities:
Small Refrigerator
Queen-Sized Bed
Skylight that you can open and Oscillating Fans
Flatscreen Cable TV
Free WiFi and USB Charger
Private Bathroom with Shower